Don't miss tonight's total lunar eclipse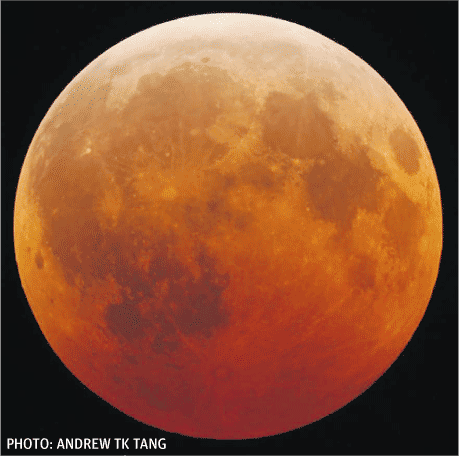 About half of the UK will have the opportunity to see a total lunar eclipse this evening (15 June) with the event expected to be the longest and most striking in a decade.

The eclipse will begin at 6.24pm (BST), but will be not be visible from the UK until sunset at roughly 9.13pm when the eclipse is predicted to reach its darkest phase or 'totality'.

Totality is the time when Earth's shadow completely covers the moon, which is expected to end at 10.03pm.

The moon is set to rise whilst in eclipse across Europe, Middle East, Africa, southern Asia and Australia turning from grey to an extraordinary blood-red.

But for the most spectacular views of the lunar phenomenon, British stargazers are urged to head to the south coast – looking south east towards a clear horizon and across the sea.

Clear night skies allow the best views of the total lunar eclipse. However, the Met Office predicts that many southern areas will start off cloudy this evening.

Unfortunately observers in the north of Scotland and north west Ireland will miss out as the moon will rise after totality has ended.

On 1 June, Scots were treated to a partial eclipse of the moon whereas the rest of the UK didn't get the chance to see it.

According to NASA, the total phase itself will last 100 minutes. The last eclipse to exceed this duration was in July 2000.

Dr John Mason, a leading astronomer from the British Astronomical Association explained the eclipse: "Lunar eclipses occur when the Earth passes exactly between the Sun and the Moon preventing the Sun's light from reaching the moon surface directly. The only illumination of the moon is by light refracted through the Earth's atmosphere and under these conditions the moon becomes a red colour."

Unlike solar eclipses, lunar eclipses are perfectly safe to view without any special glasses or equipment.

All you need is your own two eyes.