6ULDV8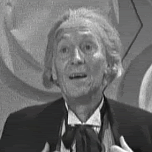 Joined: 30 Apr 2006
Location: USA
Posted: Sat Dec 22, 2007 2:29 pm

Post subject:
---
Thx for that faceless (the above post)...

It reminds me of Harry Enfield in a way...
I recall a time when H Enf' decided to drop 'Loadsa Money' (at least back then), I was at Limehouse studios doing HIGNFY & was evesdropping on Enf's conversation with a group of people, he was clearly upset at the time at the idea but felt that Loadsa money had run his course & was also upset that the world & it's mother just expected him to be Loadsa money at all times on & off the set.

It's got to be a hard choice no matter what people say tho'...
Big money earning & instantly recognizable aspects of your what you do, just being 'turned off' & the hope that you will still have a following.